Today, with the easy availability of housing loans, with better and competitive professional services, with innumerable building materials and products in the market and with ample information on the net, house construction in bengaluru seems like a walk in the park!
But in reality, constructing a house in Bengaluru or anywhere for that matter can pose its own challenges in terms of varying cost, lack of knowledge, risks involved etc.
Construction is a science and has been practised for ages but it is one aspect that is not documented well enough. In this blog I, a Bangalore based architect want to share with you some invaluable tips, ideas and advice from the experience that I have acquired. I hope to clear all your doubts and misconceptions and make the process of construction interesting, smooth, hassle free and enjoyable.
MISTAKES THAT PEOPLE MAKE BEFORE CONSTRUCTION:
When a person is about to start the construction of his house, he prepares himself in the following ways:
He collects a lot of information on buildings from the net and from the frequent exhibitions on Building products and Materials, Interiors, etc.
He consults people and relatives who have already constructed houses on their experience,
He seeks advice from them on the best type of building Contract
He asks them for referrals of Contractors and most surely, he wants to know where he can get a plan without having to shell out too much money.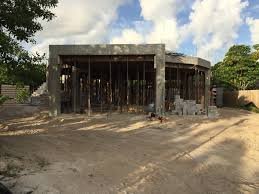 Though he has a clear idea of what he wants, he is not (in most cases) very sure regarding the feasibility of his ideas. So, he thinks the best person to approach is the Building Contractor (who has been referred to him) since after all, it is the Contractor who will actually give shape to his 'dream' house and obviously has a lot of practical knowledge and experience in building matters. He also wrongly believes that, with all the information he has gathered, there is no way he can be fooled and that he will be able to complete the construction well within his budget and on time.
But the truth unfortunately, is that, most people unwittingly make a mistake by giving the job to the Contractor without hiring an architect to cross-check on the quality and cost of the Building Construction. Also very often, though the Contractor helps the person in getting a plan of his 'dream house', the source is not very clear – it may not even be designed by a qualified Architect.
STEPS DURING HOUSE CONSTRUCTION:
In this blog, I would like to take you through the process of house construction in Bengaluru, step by step. Ideally, a person embarking on the process of House construction should take the following steps:
PREPARING THE PROJECT BRIEF
CHOICE
VAASTU PLAN
CHOOSING AN ARCHITECT
ESTIMATE
PLAN APPROVAL
---
+91 9211111287 |  info@hgcindia.in